The Emercoin platform was built with a key goal in mind, to help solve real-life problems and deliver decentralizing solutions for businesses around the world — and that goal became a little easier to achieve earlier this year.
This article was provided by the Vanbex Group on behalf of the Emercoin project.
Emercoin Added to Microsoft Azure Platform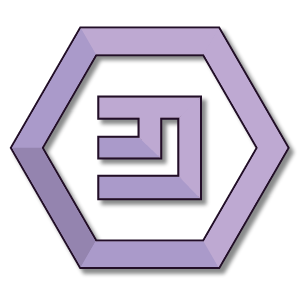 As of January 2016, Emercoin-based products were made available in Microsoft Azure's Blockchain as a Service (BaaS) platform for users to build from scratch and deploy, at various scales, blockchain-based architectures.
It also means users are no longer dependant on inflexible data center servers as Azure integrates everything and offers tailored packages to fit users' needs and capacity.
"Azure is similar to a mall, where organizations can buy cloud services, and we provide our platform for all their needs while they build within Azure," said chief technology officer at Emercoin, Oleg Khovayko.
"For us, this is a win-win situation. Azure can expand its BaaS suite of offerings and we can offer our Emercoin platform to existing customers on a highly flexible and powerful virtual machine platform."
The Azure platform operates throughout 24 regions in the world with over 22 available online and over 100 data centers operating to power the network. Virtual machines are available to run on Windows, which is a familiar environment to much of the world, as well as Linux.
For those wishing to try the Emer platform on Azure, the BaaS Node template is available in the Azure github storage (here). Getting running is as simple as click-and-deploy.
The basic package comes with a secured API connection for external applications and a built-in web interface for wallet management.
The current available products offered on Azure for the Emercoin platform are:
EMC SSL: Decentralized solution for online security and passwordless authentication.
EMC SSH: Decentralized solution for secure shell management.
EMC DNS: Censorship-resistant domain name system.
EMC TTS: Trusted time stamping service.
EMC STREAM: Micropayment library for streaming digital media of all types.
EMC LNX: Decentralized pay-per-click advertising network of its kind.
EMC DPO: Digital proof of ownership solution for physical or digital goods and services.
EMC InfoCard: Storage for digital business cards for use with EMC SSL.
As Azure's BaaS continues to develop, the technical and creative capability for businesses to develop innovative blockchain solutions grows that much easier.
It begins with accessibility, which, on one hand, is helped by manageable costs. Most practical, however, is what the Emercoin ecosystem offers, which is a breadth of decentralizing technologies to help push enterprises large and small, forward, into the latest, state of the art future-tech for business.
Emercoin is a merchant platform, that can provide cost-savings and streamlined solutions for more efficient and robust applications than currently being applied across a majority of industries today.
Emercoin on Azure is a stepping stone to changing the way business can be conducted.